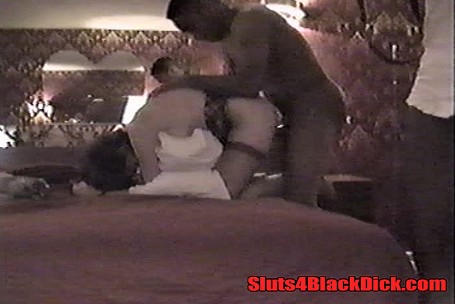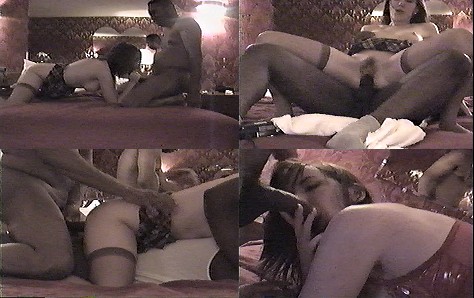 More classic footage of interracial swing couple Candy and her man. This is one of the first videos she's ever done. There are 3 scenes filmed at the redroom in the Bronx from the early 2000's..She gets fucked extremely hard and Dp'd by real BBC..All 3 scenes are classic material of her when she first started sucking and fucking BBC..This is how she got turned out..Straight from my secret archives to you guys..Enjoy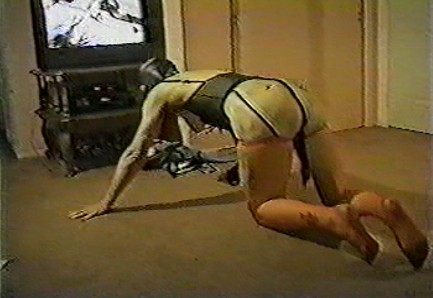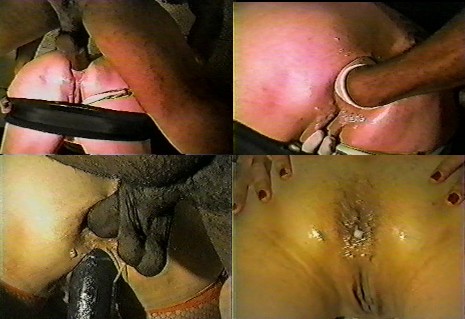 Very Very rare footage of Master D and his live in slave..This video is over an hour worth of footage of him training and stretching her ass in every way possible. She's a good slave who does what she's told and he does alot to her..Dont miss this rare footage of the real Master D from back in the day..Never been released anywhere else..A treat for the true amateur interracial collectors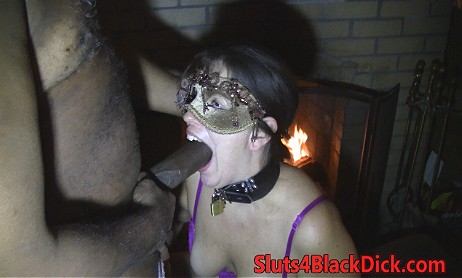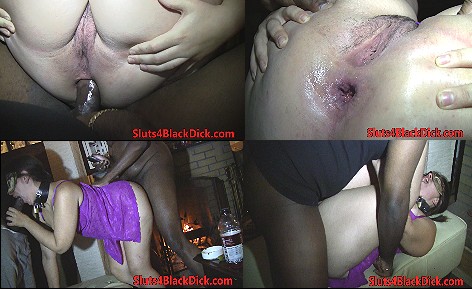 This is my very 1st meeting with Angelica Winters. Her owner Big Max invited me oiver to help him train her and that I did. After deepthroating dick by the fire place it was time for some hole stretching. As you can see from the clip and pics, I did a number on her ass. She took it deep and raw. She was never the same after this session. She has been a real good slut every since this video..Lots more footage to come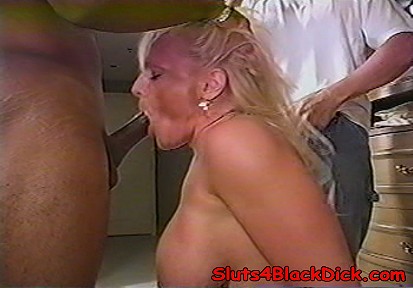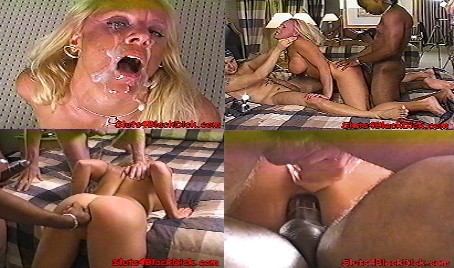 Here's another rare find. A slut named Chrystal who came and went and this is some of her forgotten material. She's in a scenerio where she owes a debt and has to get fucked to pay it off. 3 guys really roughed her up and took every hole while she resisted in every way. She ended up with a sore asshole and a nice facial. They slutted her out to the max.. Great rare scene for the members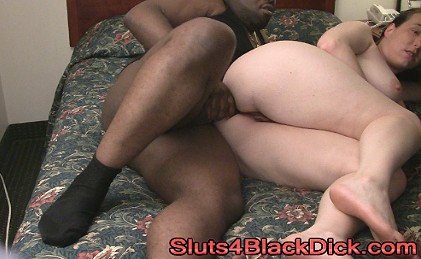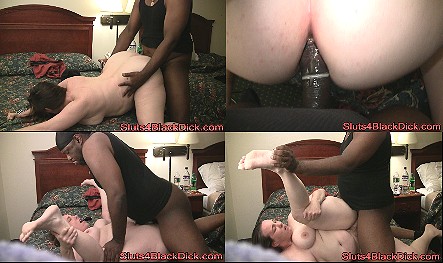 Filmed sometime in 2010 here's some lost but found footage of the infamous Nena. This was one of the many videos we filmed on our road trips..It was always a pleasure to fuck her..Loved her country accent and fat country ass..and she always did anal..a nice treat for the members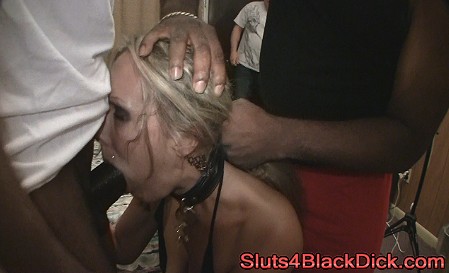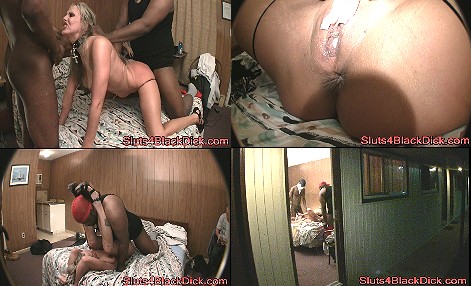 In case you missed this slut, here's a archived video of the now retired Slut Rachael. She had 2 BBC's and took 4 loads. There are just no words to describe this slut..Unbelievable is the best one..She does it all and then some, and knows a thing or 2 about BBC. She handles big dicks for hours on end..Sheck out how me and Spyder Jackson put a hurtin on her..Great classic video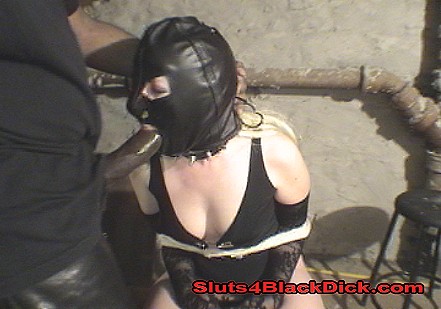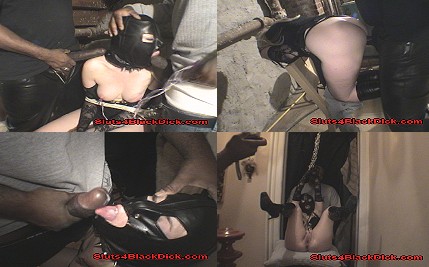 Here's some classic footage from the archives..We captured a white slave from her husband and used her real good.. She swallowed 2 loads and took some good hard pounding..Never released to the public until now..Another rare treat..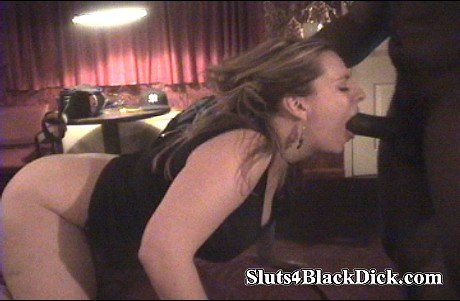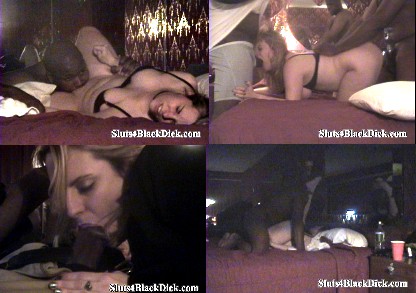 Ninina was one of the best sluts that ever did it..She has many videos but no on knows where they are..I dug this one up from 2005 when she was in her prime..She was with one of her studs and he left her speechless..Her boyfriend was there but the stud got all of her attention..Great vid for all the real Ninina fans..Never been released till now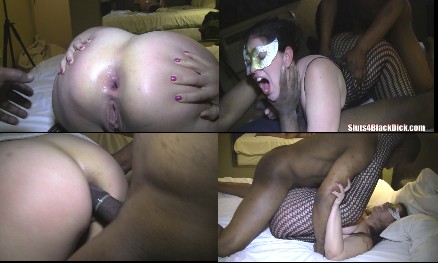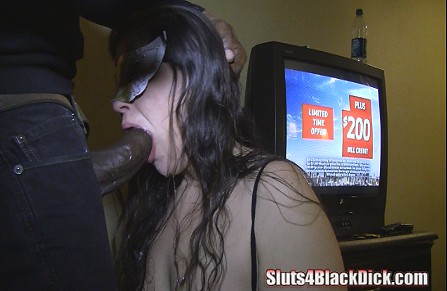 Angelica Winters is back and one of my favorite sluts of all time. This time I brought my boy Jay Rock to meet her and he dont play no games when it comes to good white pussy. He made her choke of thick BBC for a good 15min, and then he entered that pussy. I joined in and we doubled teamed her real nice..Then it was time for some anal. Man he stretched her ass wide open. She was making so much noise and trying to dodge the dick but Jay put it on her real good..She swallowed a nice load like a good slut..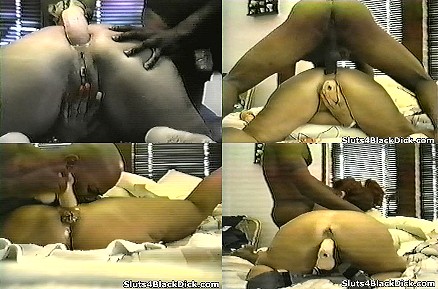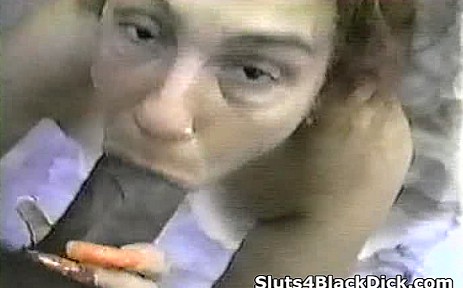 Master D was a good friend of mines..We lost contact awhile ago but he was a good brotha. This is something from his archives..He had many sub/slaves and here's one of them. Not sure what her name is but she got her ass stretched wide open..Thats one of his specialties. He makes sure that anal cavaty is opened to the max. She's a good MILF sub and obeys everything he says..A true classic only available right here..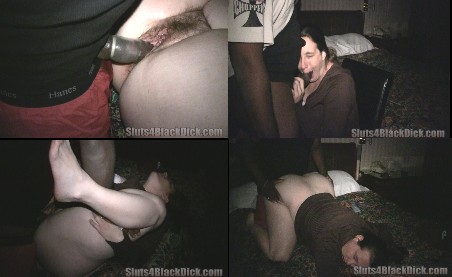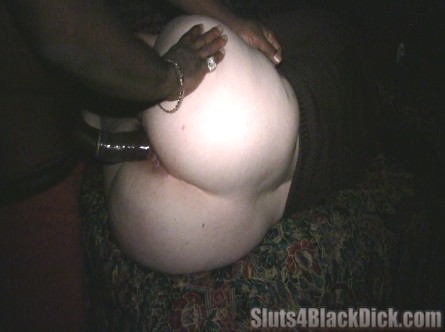 Here's another scene from me and Nena from many of our fuck sessions when we use to hang out, ducking and dodging her man Trev..This was filmed a few years back and it was hot. Her ass was extra fat and jiggly and she too some good dick. She needed a good fuck to go to sleep, so I gave it to her and it hit the spot..Wish she would get back in the game, I miss that fat white ass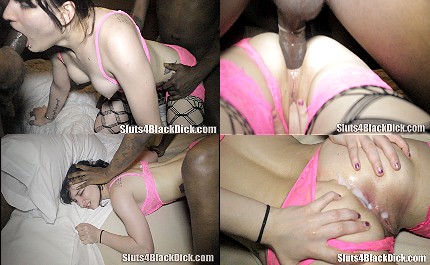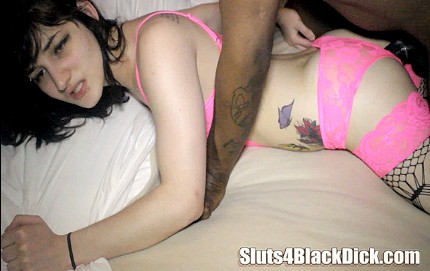 Lula Chinxx is a 19 year old BBC trained slut who loves black dick. She takes on 2 bulls at the motel on this day. 11 inchTurk put every inch up her ass and Big max joined as well..Truned out pretty good..You can see from the preview that she's really into BBC. Hopefully next time we get her to take 3 cocks up her ass like the good slut she is..Members will love this exclusive video produced for this site only..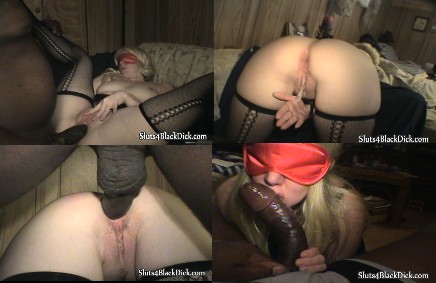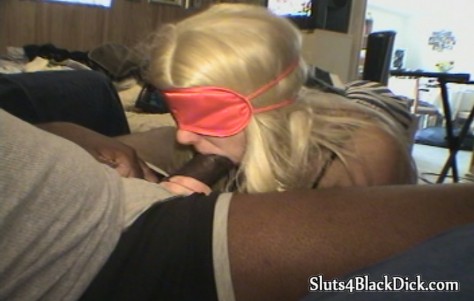 Sabrina is such a good BBC slut. Her thick dick boyfriend fucks her in all holes in this classic video. She takes a nice creampie in her pussy and swallows another load. This was a good session, and being that she's real submissive, it doesn't get any better than this. she's a dick taking machine..Very good and rare footage..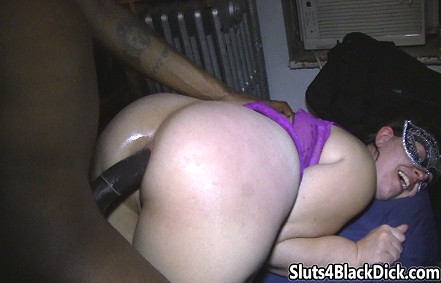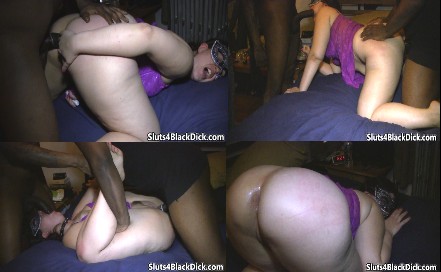 Here's what you been waiting for..Angelica end up with 11 inches up her ass. She was well trained for BBC, but this was a bit too much for her. Big Turk was wayyy up in her..You can tell she never had anything like it, but like a good sub slut she tried her best to accomodate dick..By the time I got to the ass, it was sore as hell from turk...We demolished this slut and gave her the dick down she deserved..All exclusive from the source..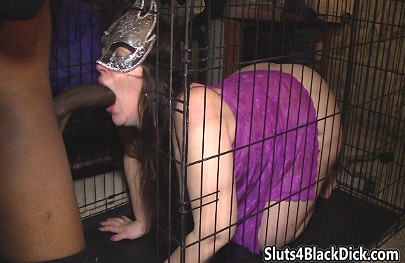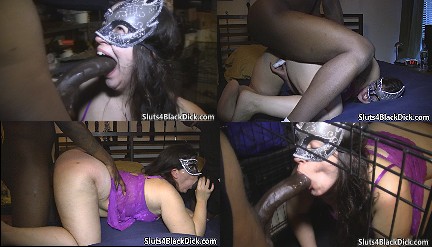 Angelica is my boy's Max's slut. He trained her very well in the art of BBC. She meets 12 inch monster dick Big Turk for the 1st time. She heard the stories now it was her turn. We had her in a cage choking on BBC at 1st then took her upstairs to teach her how to take 12 inch BBC...After more sucking and choking..Turk gave her every inch making her scream loud..This is only pt.1..She takes it up the ass in pt2..Original footage here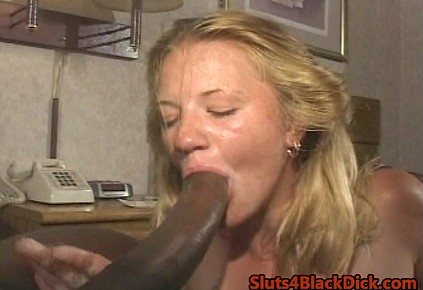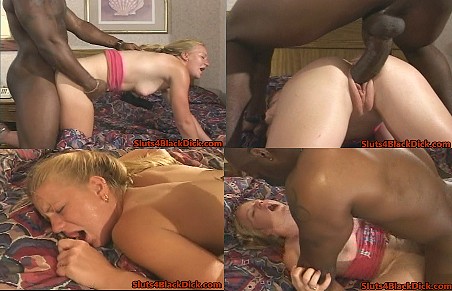 Tina was a new comer to the industry and this is one of her 1st scenes she ever filmed. They paired her up with an agressive bull with about 10 plus inches of BBC. he really gave her a real initiation to the industry. This dudes fucked her brains out and then some. This is a must see. She takes his load in her mouth after a fuck like that..wow...Very rare scene only available right here..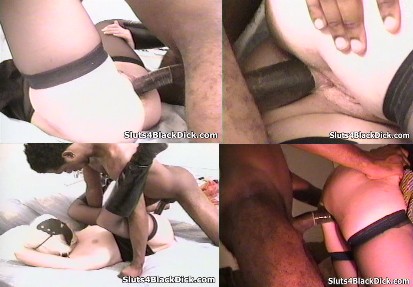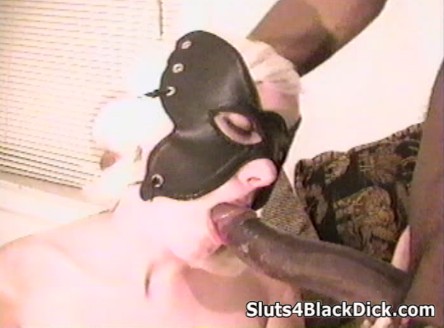 Yes this is Lady X's very first video. This was filmed around 2002 when she was first introduced to BBC. We found an 11 inch guy on the net to take care of her pussy and ass. he wasted no time in pounding her nice and hard on the couch, then taking her to the bedroom and using her ass as well. he stretched her ass real good and then fucked her pussy again. A rare classic and the origin of Lady X..Amateur porn history right here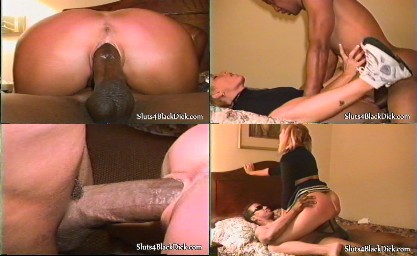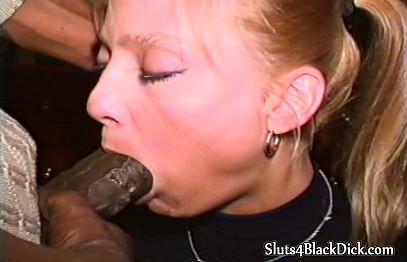 Soccer Mom Missy has a craving for BBC, so she meets up with Marq and gets a taste of thick solid BBC. This dude pulls no punches and fucks her like a good lil white slut. he stretched her pussy wide open and even put his hand up there. Gave her a nice creampie after a 45 min drilling..She will never be the same after this i guarantee..Rare and good footage..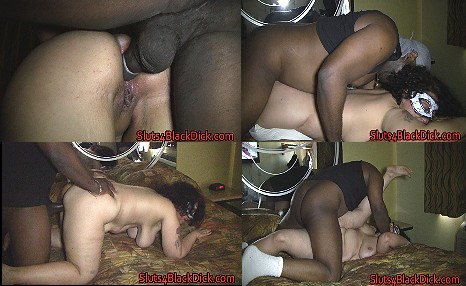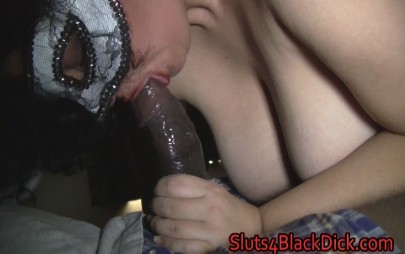 Cougar MILF slut Teresa from Belgium loes BBC up her ass and pussy..You have to be aggressive when you fuck her, she might be a MILF but she wants to feel it. Her boy toy gives it to her real good in this video. He leaves no holes unattended..and agressively gives her some good dick. This is brand new footage and wont be found on any site except here..All original content..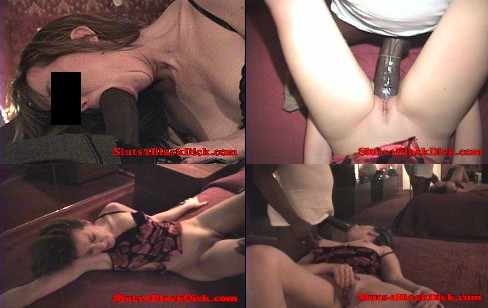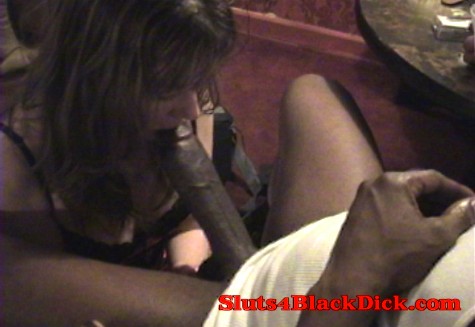 A very rare classic video indeed. This is from the secret archives of slut Candice. She made an impact in the world of amateur porn and took on some of the biggest unknown dudes out there and here's just one of them. K Boog was a force to be reckond with, he was about 12 inches and super thick and very agressive. He opened her up real good. She tried her best for almost an hour. This one video is worth joining just to see it!!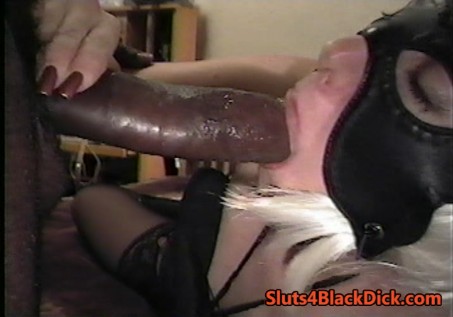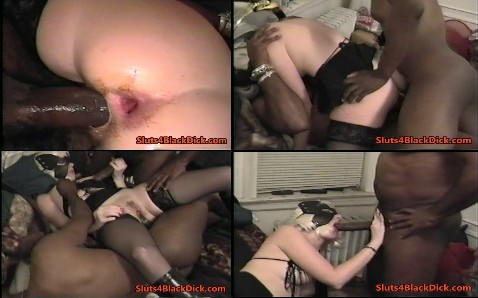 Another classic from the golden age of amateur video. Lady X was a force to be reckoned with back then. Sweet and innocent and a craving for big black dick. She takes on 2 military men in this one and they open her ass up real good. Literally fucked her silly. After letting 2 loads on her they left her with a gaping ass and a stretched pussy..Once again a very rare video you will only find here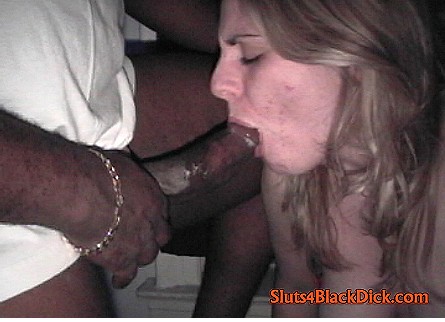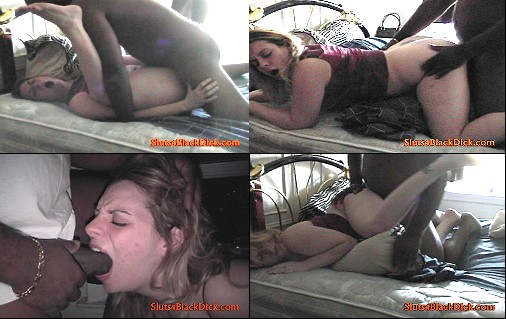 Here's another rare find featuring one of the finest sluts there ever was, Miss Ninina..This is one of her classic videos from the days where amateur was real amateur. She gets man handled pretty rough by her then boyfriend MD..I mean he really gies the pussy a hurtin, and she tried her best to take it all. In the end she swallowed a load which is always good..Guaranteed no where else on the web..if so they got it from here..the original source..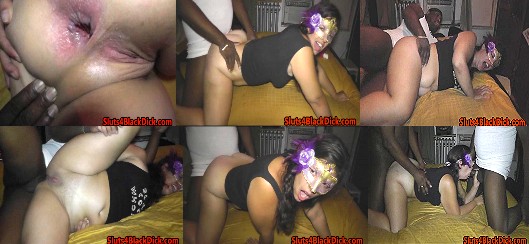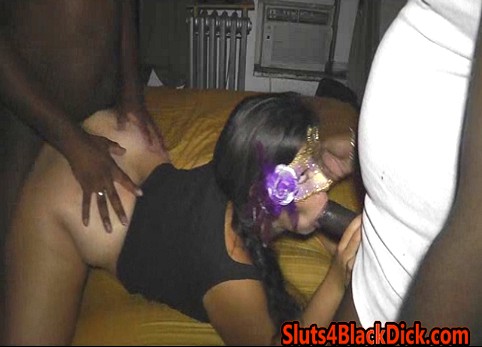 Found this x racist slut on the net named Sarah White She had fantasises for years about fucking black dick, so i took her to my boys crib and we broke her in real nice. We both fucked her ass until it was wide open. Even fucked her while she yelled out racist slurs. We really got in her guts and she loved every minute of it. Pounded that fat ass and sweet pussy for about an hr straight.. Hopefully we will be seeing more of her..













Copyright 2009 Dirty Vision Entertainment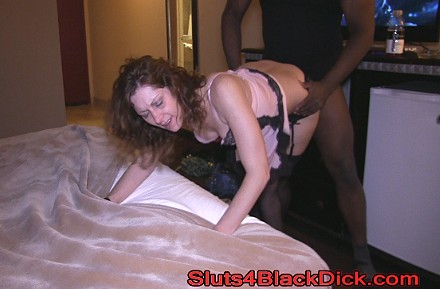 Yes its always good to see new faces in the amateur world and this MILF is the newest discovery. Sweet Sadie pops out of nowhere and puts a good show on for her 1st scene ever. She was a lil shy at first, but as soon as the dick came out she was ready..Gave a decent blowjob, but her pussy was real wet and creamy. She said she was overwhelmed by this BBC but it got deep in her anyway. Great scene for her 1st..We must see more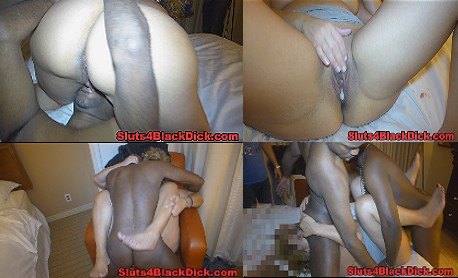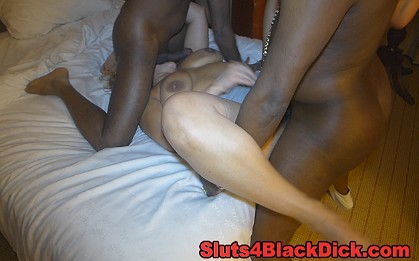 Met up with this Italian MILF at the Exxotica show out in jersey.Big Max set it up and I was there. After a few drinks Anna was a total beast. She wanted nothing but creampies, so we got to work. While I'm fucking D wise And Freaky comes in and lays it down. I stepped to the side and let them take over. She took 2 back to back creampies from both guys, and still wanted more. This Anna bitch was a real authentic undercover slutwife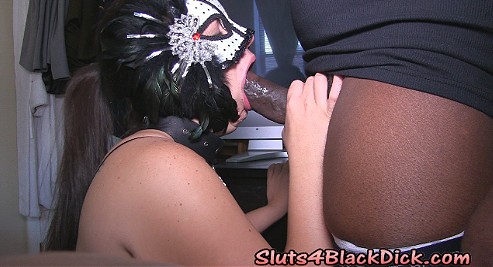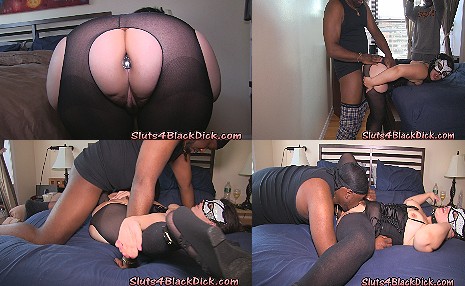 I get alot of emails for this big but freak Angelica WInters and I see why. I recently had a nice encounter with her. Big Max invited me over and told me to give her a good fuck. I dropped everything and zoomed over. lol..She was dressed and ready when I arrived and like a good submissive slut she put my dick right in her mouth..It was over after that..We fucked like there's no tomorrow..This is only pt.1...Wait till you see me get up in that ass in pt.2..coming soon..enjoy!!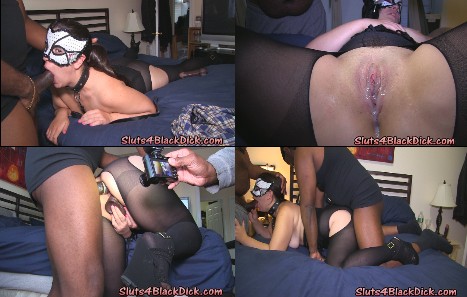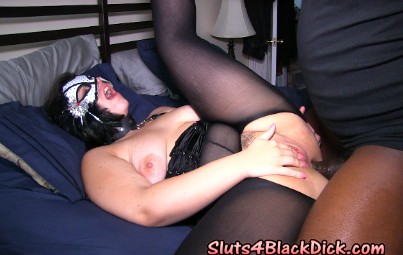 Here's the conclusion of my day with Angelica Winters and Big Max. It was suppose to be just me and her but Big Max also jumped in for a piece of the action. We wore all her holes completely out. Dping her with a dildo and a dick and stretching her ass real good. After all that she wanted more, what a slut..She wore my ass out, but I will redeem myself real soon..Hope you guys enjoy the final episode of this hot ass video..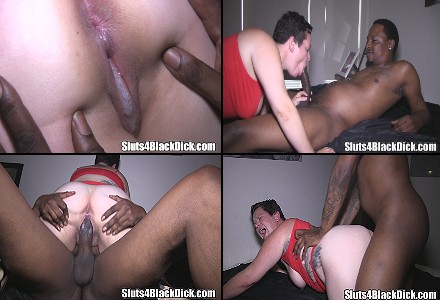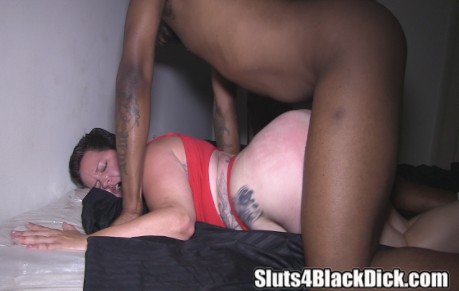 Brand new to the scene, Marilyn Amore gets her very 1st BBC ever, and you can sure tell
She met Big Turk for her initiation into the world of big dick..She was in for a surprise and didn't know what to expect..ALl I can say is turn your volume down because she is a screamer and a half. Her pussy was really wet and Turk went deep in her, deeper than she expected..After a good 30 min of drilling, he left a hefty creampie inside of her..Not bad for her 1st vid..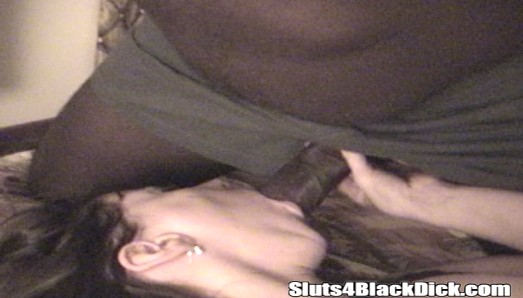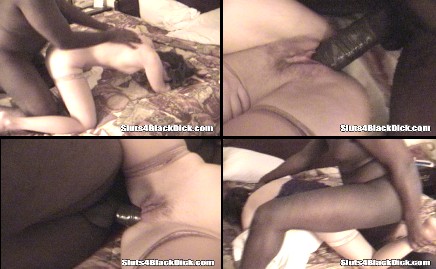 Here's aome footage when HD cameras didn't exist. All we had was good old 8mm video. lol..This is some classic Candy video when she use to find lots of BBC for her to fuck..we nicknamed this dude groucho marx, but he sure did know how to break her in..He was very aggressive with her and even put it up her ass..She took on 2 of us that night..We tried to DP her as well..Wait until pt2 come out where she swallows our loads back to back...Great material from the past..The old shit is the best stuff in my opinion..enjoy!!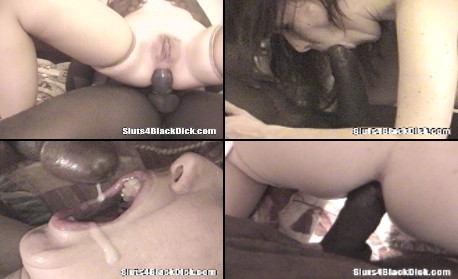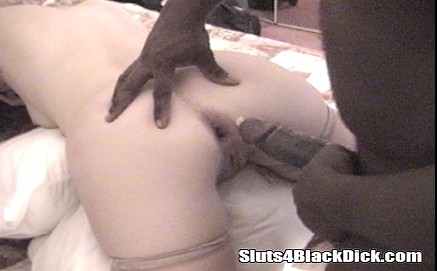 Well here's the grand anal finale..The last hour of filming she took it up the ass from both studs only to leave a gaping hole wide open. After some good rough fucking she swallowed 3 loads..2 from one bull and 1 from the next. She was a real slut that night. Extra rare footage only seen here first ..Dont miss out on this one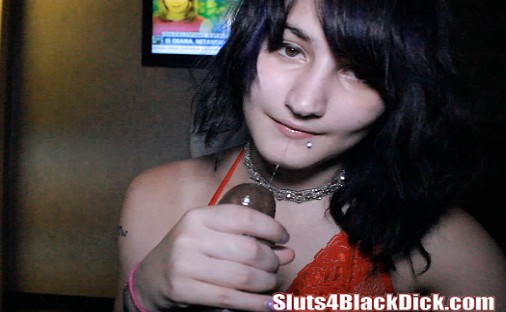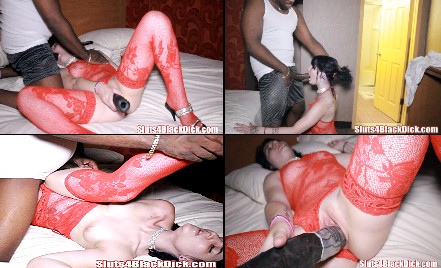 Lula is one hard slut to catch up with, so when you see her, appreciate her. Her videos are getting harder to obtain due to the fact she kinda retired, so whats left is a few vids here and there, and here's one of them..This was a private sub session I had with her about a year ago. She took a huge dildo and sucked my dick at the same time then I pounded the pussy out real nice. Lula can take some dick i tell ya..Pt.2 coming soon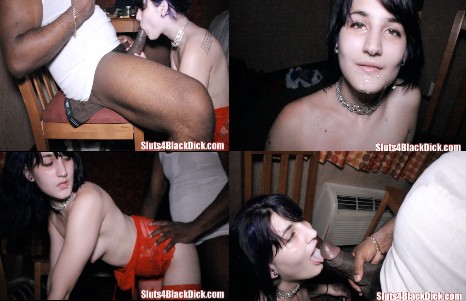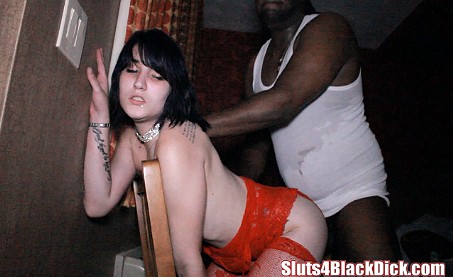 THis is the conclusion of a full day I spent with Lula, and boy was it a fun one. We talked, smoked and fucked..This last sequence she gives me a hellava blowjob and then I fuck her from behind in a cheap hotel chair..lol..After a good pounding I put that load on her face..She was such a good girl that day. Hopefully she returns to doing porn, because she is one of the amateur greats in my opinion..So enjoy..might be the last video you find of her...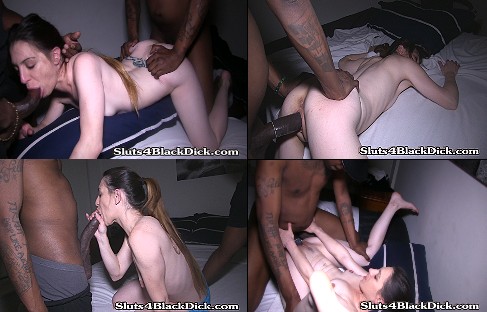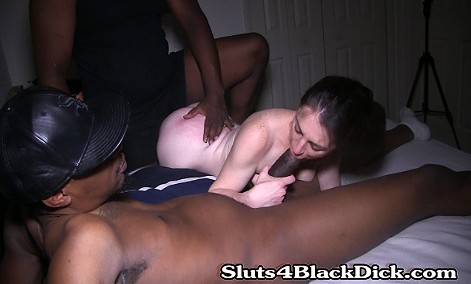 Valerie love is a young MILF who requested BBC for her 1st video. I granted her request and brough along 11 inch thick Turk along with myself MD to get the job done. We went out to PA to fuck her silly, and as you can see from the clip, we did just that. She sucks dick pretty good and tries her best to take it as well. Me and Turk had a ball with this slim treat..We made sure she felt every inch of dick..Good girl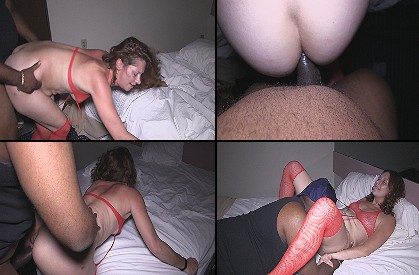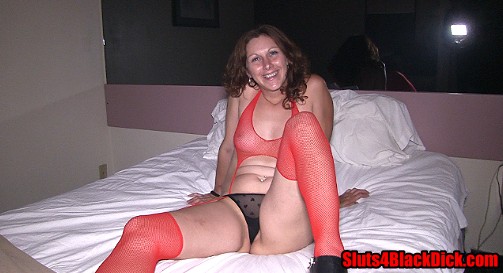 MILF Sadie returns to take BBC up the ass. She's always fun to be around and loves black dick..This is just one of our videos we never really meant to come out, but here it is..She worshipped the BBC until rock hard and then took the dick real good..She's deep and gets fucked extra hard. After some time she lets me put it up her ass and gets stretched..Real good fuck session. Exclusive only on this site..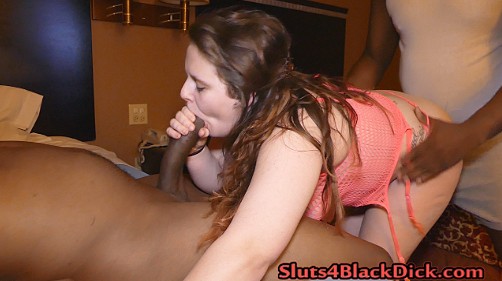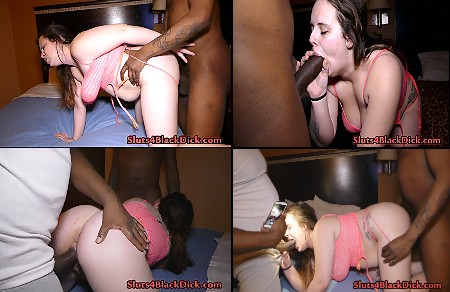 MILF Sadie returns to take BBC up the ass. She's always fun to be around and loves black dick..This is just one of our videos we never really meant to come out, but here it is..She worshipped the BBC until rock hard and then took the dick real good..She's deep and gets fucked extra hard. After some time she lets me put it up her ass and gets stretched..Real good fuck session. Exclusive only on this site..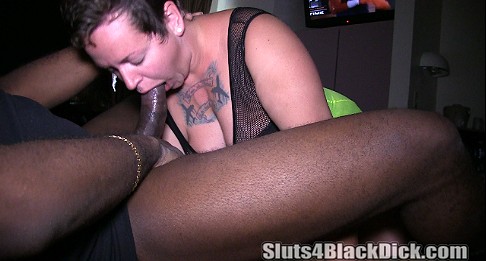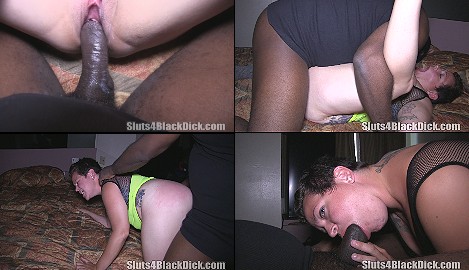 Marilyn is always a good sport no matter what. She appeared on this site once before and she really took some dick..Well this is her 2nd time around to see what she has learned..She's paired up with another thick BBC to play with and history was made. She sucks dick really good, but has a hard time taking it..After a brutal fuck, there was a nut left in her, but wouldn't come out..Great scene, she was not the same after this fuck..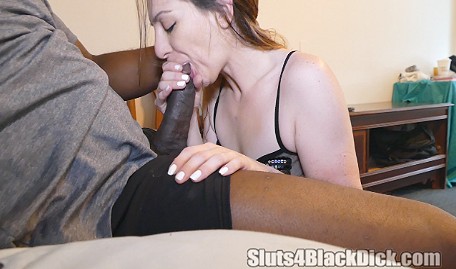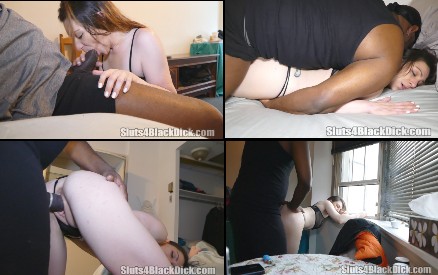 Valerie Love is back and such a good slut. She's a quiet girl in real life and loves to explore BBC in her spare time. We met up not to long ago for a nice fuck session..turned out real nice..She gave me a real good blow job which almost made me cum, then I trained her with this BBC..She's very tight, but I opened her up good..The pussy was nice and wet and I loved every second of it..I unloaded a nice load on her..Next time I'm getting that pussy raw, guarantee..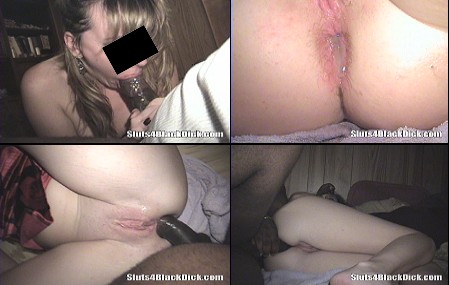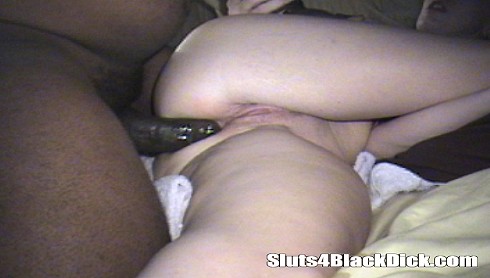 Here's some footage from the golden era of interracial amateurs..The time when Susan Reno, Sierra, Jenny Kiss, and Laurie Lust made a name for themselves. Along side of them was Candy, a secret slut who made numerous videos, but are very hard to get. I just happen to get my hands on this one where she takes it up the ass for the entire video and gets and anal creampie..That thick BBC opened her up real good..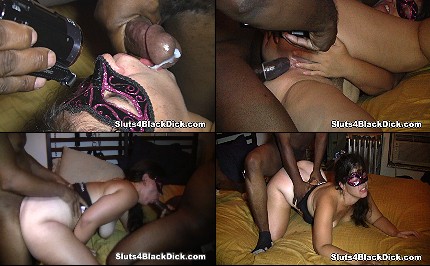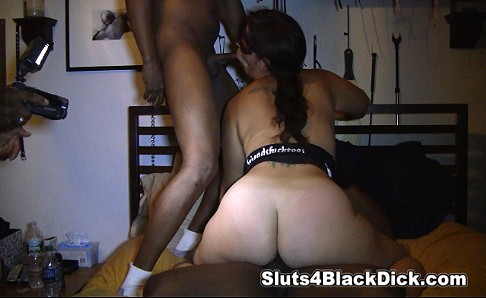 Here's some classic footage of some of Angelica WInter's 1st tapes. This might be the 2nd or 3rd video she ever shot and believe me its a rarity..She takes on 3 Bulls and swallows all 3 loads without a problem..She took it up the ass and practically let us do what we wanted to do..One of the best sluts I ever met hands down..She's now kinda retired from videos, so enjoy these while u can..A classic in the making!!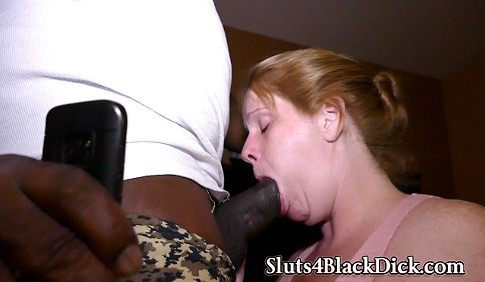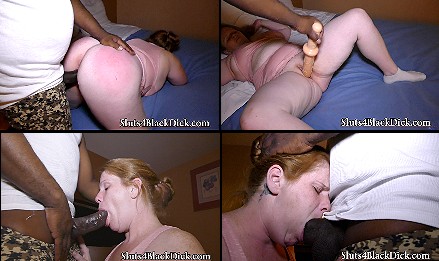 Here's something different, an ex Amish girl turned slut. Lets meet miss Cheyanne. She never really had black dick until now, and she cant turn back. This is one of the many sessions I had with her. I'm training her to deepthroat BBC as we speak. She real submissive, and does everything she's told. She got a nice big booty for some good pounding..I even spanked and fucked her with a huge dildo..More of this slut to come real soon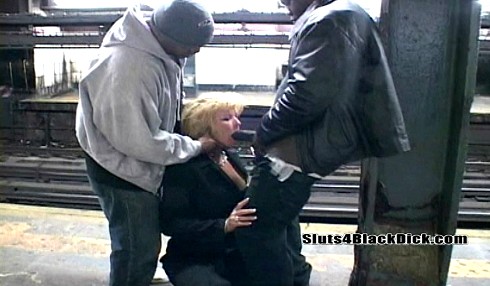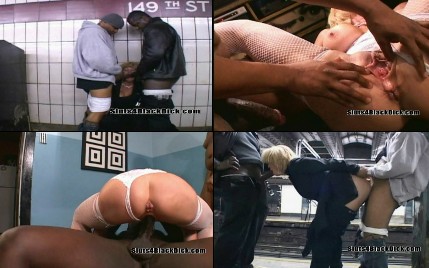 Classic footage from when amateur porn was really good.. Lori Lust was one of the top babes in the game at the time and her vids are very hard to come by these days..I dug this one out for you guys to see..She was fucked in the subway and used at home. She was totally slutted out by BBC. Took every hole and did whatever they wanted to her..Lots of creampies and swallowing..THe classics are always the best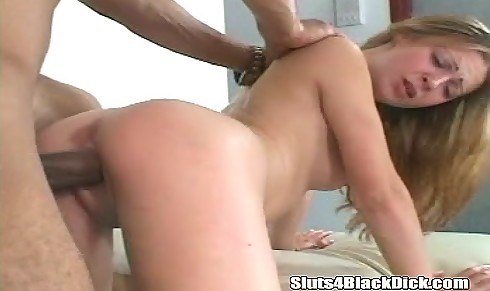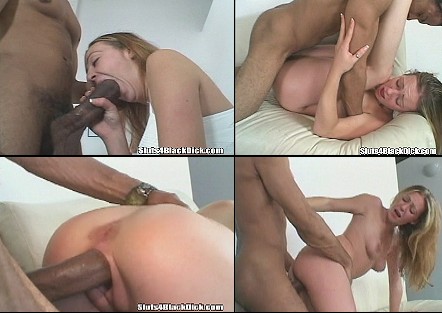 More classic footage of a young slut named Christina who came for a BBC tryout but wasn't quite ready. She had alot of dick to deal with as you can see, very long and thick. THis guy stretched her pussy wide and deep. She almost gave up a few times but trooped it out for a big facial..Great scene for the cant take dick lovers..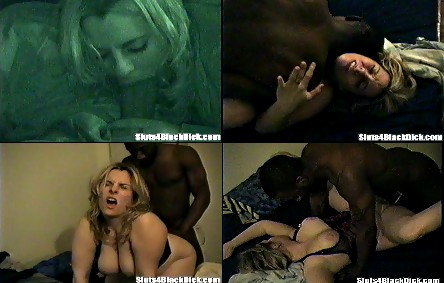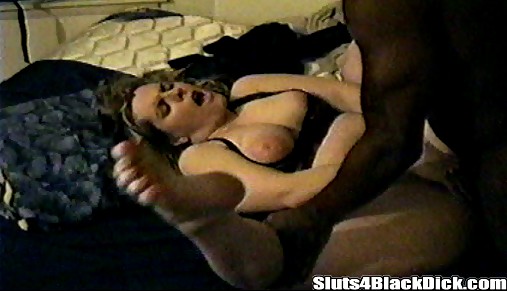 More classic Ninina, dug up from the archives. Very rare videos of one of her encounters with the biggest dick she ever had. She's was a real party girl and partied before she got the dick in her mouth, then that was all she wrote. This was one dick she could not handle..This guy appears on this site one other time and thats it..Great classic video from Ninina, fan favorite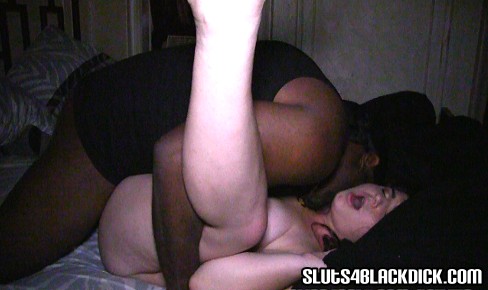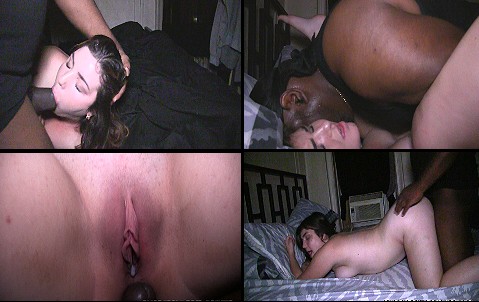 Got some young fresh meat for you guys, 18 yr old Mckayla originally from Arkansas, but now in the big city loves her some BBC. She deepthroats dick without asking and her pussy gets extra creamy whe taking dick. You can see she's no stranger to BBC because she likes it deep and hard. And did I forget creampies too..Nice package on this young slut..Hope to see more of her soon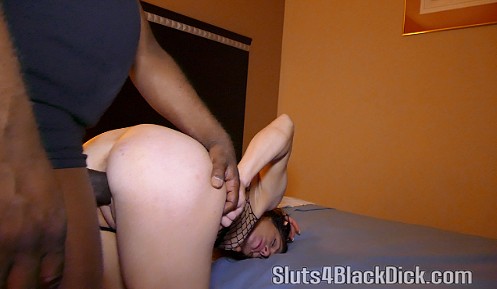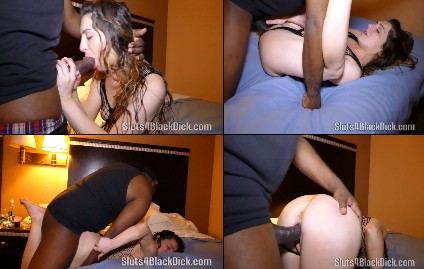 One of my favorite petite sluts, Valerie Love returns with her innocent dimeanor and raw appetite for raw dick now. She finally crossed the bridge and went raw with some thick BBC. He fucked the daylights out of her as she got wetter and wetter..At one point she puts candy on his dick and licks it right off. She has a real playful side but takes serious black dick. Was a great scene with the chemistry they had..Go check out her first raw scene one camera now in the member area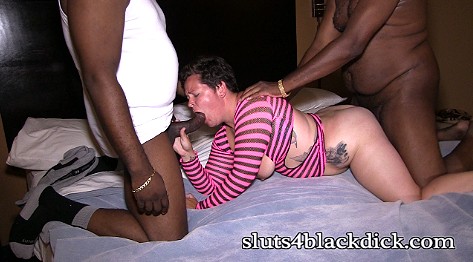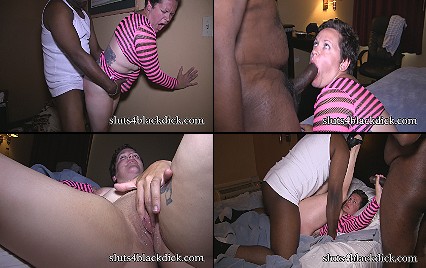 Unfortunately this is Marylins last video ever..I tried to hold on to it but fuck it here it is. MD and Big Max share her pussy and sweet mouth for about an hour. She's a real screamer and has a tight wet pussy. We fucked her deep and hard and left a nice load in her twat. 3 cheers for Mariyln, maybe she will come back for another round, until then enjoy her last piece of work..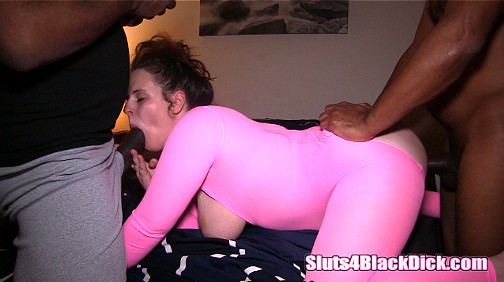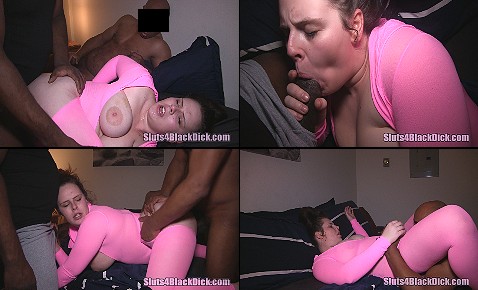 Another one of my favorite young sluts, 20 yr old Holly Blak is just so adorable with BBC in her holes..She stopped by the other night to smoke and relax and it turned into this right here. I always keep my camera with me and that was her outfit..Within minutes me and my boy cuckhold jim was tag teamning this young slut..We took turns showing her what BBC was about..She had to leave so I nutted in her pussy and jim in her mouth..I can still taste it,,sweet..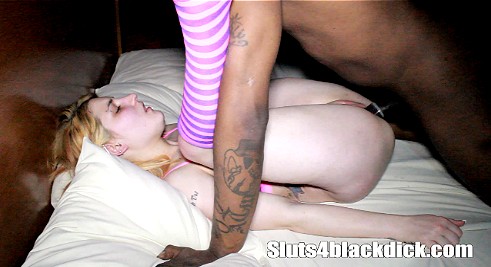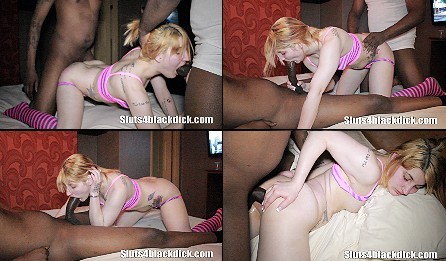 The last of the Lula Chinx videos has arrived..I've had this for about 2 years now so here it is..Features Lula taking on 2 BBC's which is her favorite snack of all times..lol..Me and Big Turk showed her what its about as we took turns on this young white slut..As I was editing the vid I didn't realize how hard we were fucking her and she took it like a real white slut should..Defintely some rare footage and probably her last scene to date..Farwell to Lula..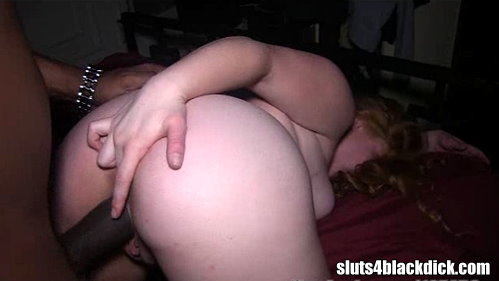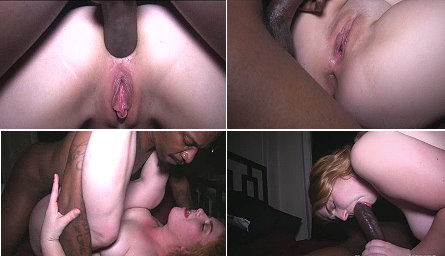 Mckayla is one goog slut, and here's some exclusive shit with her and Big Turk. She loves BBC and this times takes it up the ass. She came over to hang out and ended up getting her ass stretched good. Turk layed the pipe just right for this 19 yr old slut..You guys really gonna like this one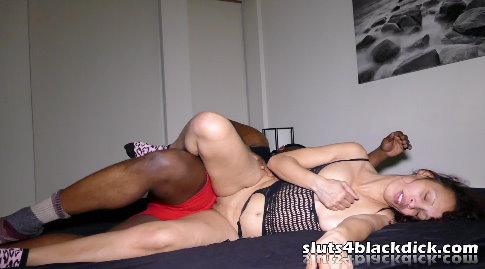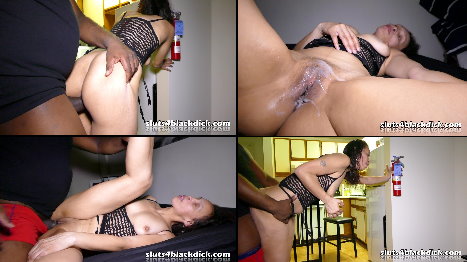 Got a new MILF slut named Cheena, she's 47, Latina and loves to fuck. I had to break her back in to some good dick. She was tight, but after a few sessions with me she opened right up. Here's one of our many fuck sessions. You will see more coming soon. Great body and good pussy , dont miss this one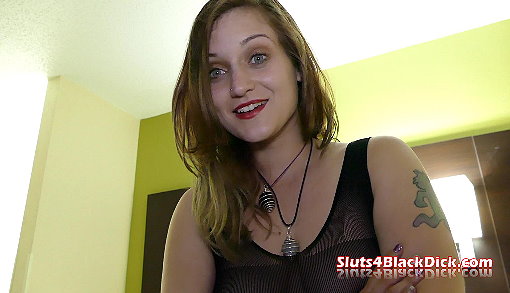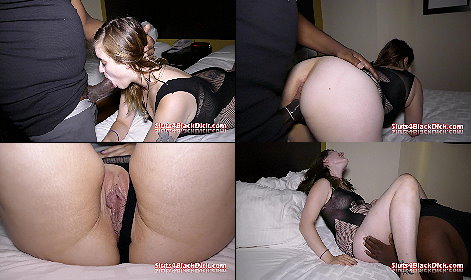 This probably would have been a good video but we never got to finish it. Lets just say I drove 2 hours plus to meet this pretty girl and everything went good until her period came down. SO here it is, the unfinished uncut version of what went down that day..sorry there is no preview.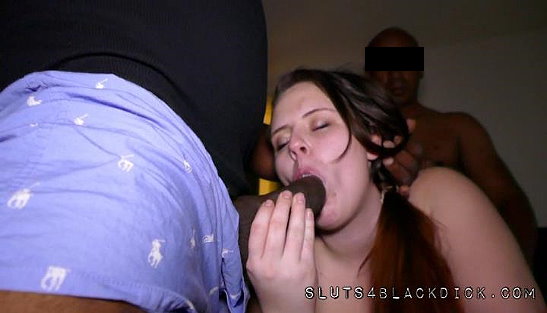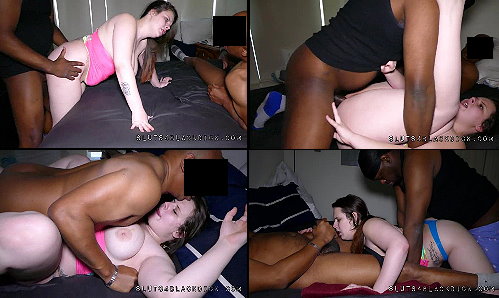 We can never resist the urge to fuck this young slut when she stops by. Whether she comes to just chill or whatever, we always end up with our dicks in her. And this day was no different. Me and my boy ran a good train on her. Made her take some hard BBC that day.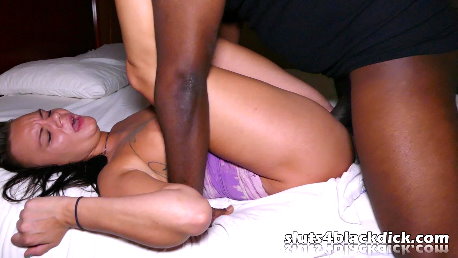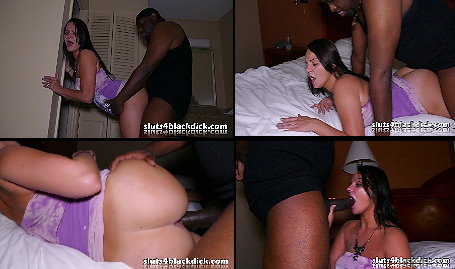 Got a brand new face for you guys. Through my search of the world I came up with Cindy. A BBC slut in training at the moment. She has never ever had any black dick until now and you can tell. I had a good time stretching this slut, and making her cringe, my type of bitch. She loves it bareback hence the name. On her next go round it might be 2 of us, but I got to get her ready. You will enjoy this one for sure.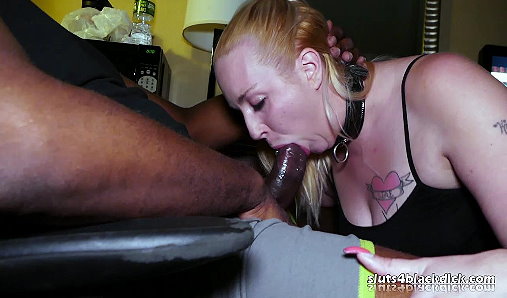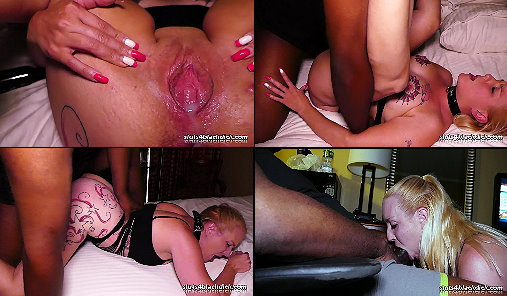 Another brand New girl that just got into porn Miss Selena Skye really gets the job done. She's a submissive BBC loving slut. I tested her out real good and broke her right in. She can take alot but I had more than alot to give her. Made her scream from hard fucking, and she took my creampie with no problem. Her slut training will continue as time goes on. Great job otherwise.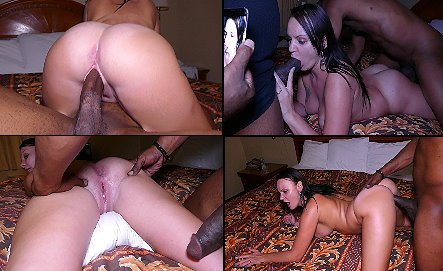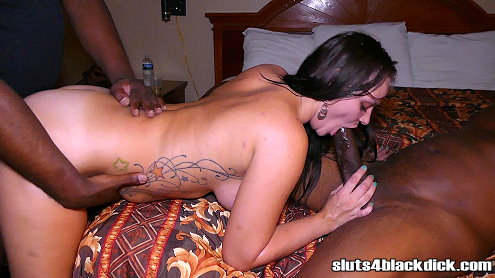 Cindy is progressing very nicely whe it comes to BBC. On this particular night she took on 2 bulls for a good deep fuck. For a girl that just started with black dick she did pretty good. She almost tapped out a few times but she took it like a good girl, and took 2 loads in her pussy. Great to see her coming along.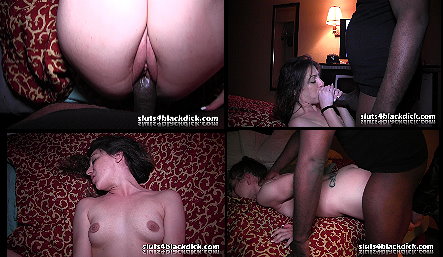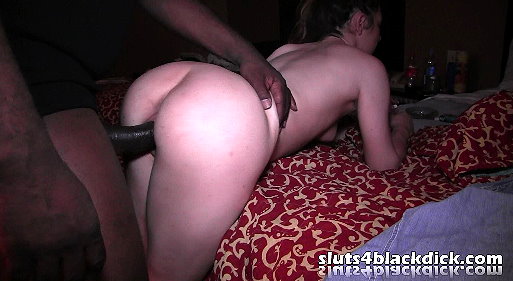 Valerie Love is one of my favorites. She has no other videos expect with me and my company so its always exclusive with her. I met up with her the other night and we fucked like rabbits. SHe couldn't keep her hand off me so I buried this dick deep in her. She took every inch until I nutted almost in her pussy. Real amateur shit right here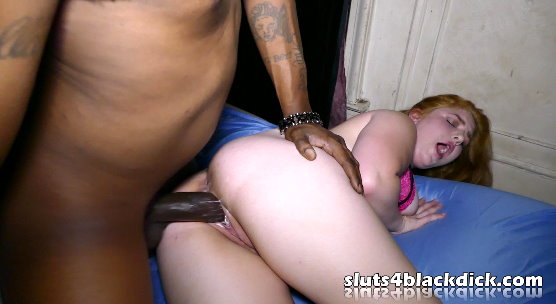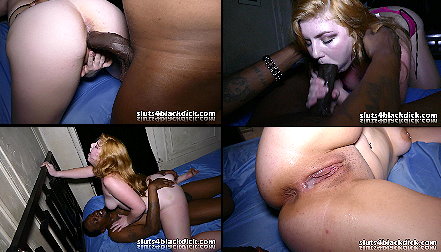 Our favorite college slut McKayla returns for her daddy dick. She was so thrilled the first time around with Big Turk she wanted more, and he delivered. Her pussy was so tight that it took a few tries for him to get his dick in her, but once in she creamed all over him as she got stretched to the max. She ended up with a nice creampie after a good deep fuck. Dont miss out on this one, and instant classic.